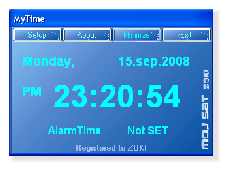 In Setup window you can configure Alarm Time, Alarm Sound and Alarm Message.

It also has Sound Alarm Function.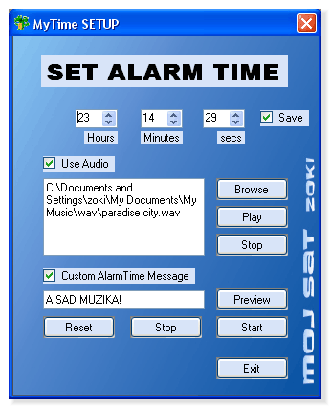 You can choose any WAV file as your Alarm Sound.
Also you may write a note as Alarm Message.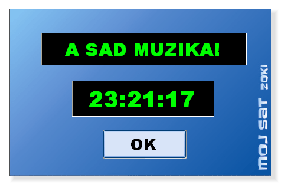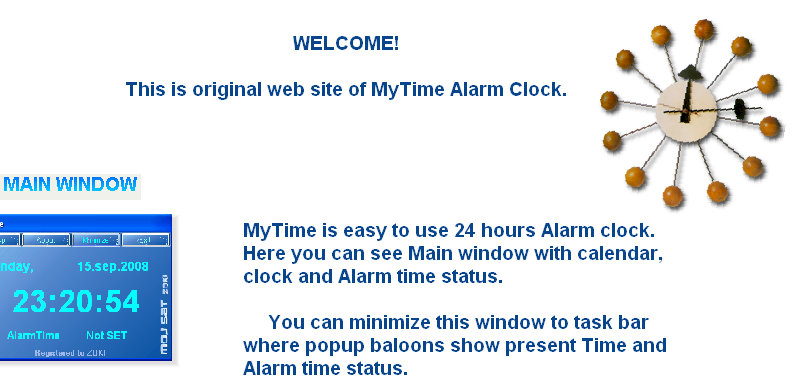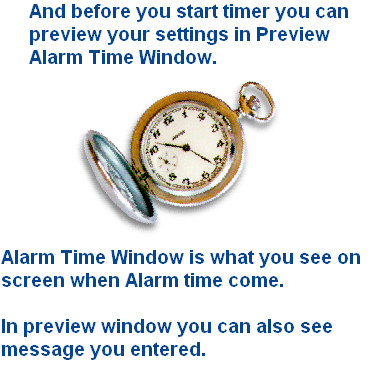 It's easy to use and sometimes it is the only option.

Time is money !
You can FREE DOWNLOAD and use this software.

It is totaly free.

You have only to ask for your serial number on:

It is just for statitistical purposes.
( E-mail send with subject: MyTime order )


www.zoran.in.rs